Product search results for brand:Mediumrare: (showing 1 to 13 of 13)
---
---
Marlon Brando and Vivien Leigh star in this adaptation of Tennessee Williams' play directed by Elia Kazan. Seemingly lost and broke, Southern belle Blanche DuBois (Leigh) travels to New Orleans to visit her pregnant sister, Stella Kowalski (Kim Hunter)....
---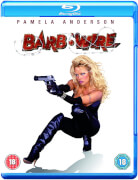 'Baywatch' star Pamela Anderson is the tough, glamorous heroine of this action/sci-fi adventure set in early 21st century, civil war-torn America. She's ruthless and independent, and no man can have her...
---
All 25 episodes from the fifth season of the American crime series in which a hospital consultant helps the local police to solve their toughest murder investigations. Although he oversees a hectic department at Community General Hospital, Dr. Mark Sloan...
---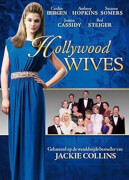 Face-lifts, silicone implants, toyboys, money and sex are all the Hollywood wives know. This mini-series, based on Jackie Collins' book, shows you why.
---
A subversive, scathing look at a self-loathing management consultant from a top-tier firm. Marty, a highly successful, cutthroat consultant is never above using any means (or anyone) necessary to get his clients the information they want.
---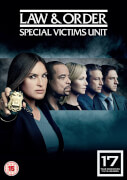 From Primetime Emmy Award-winning Executive Producer Dick Wolf (Law & Order) comes the seventeenth season of this iconic series. Mariska Hargitay (Primetime Emmy Award winner) returns as Lieutenant Olivia Benson, leading a powerhouse cast that includes...
---
Clint, a young druggie amongst a bunch of drop-outs in London's Notting Hill area, resolves to go straight. He is offered a job as a waiter but must first go on a quest for proper shoes. Writer Hanif Kureishi's directorial debut.
---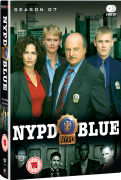 The complete seventh season of the popular US drama following detectives Andy Sipowicz as they help police the streets of the Big Apple. The episodes comprise: 'Loogie Nights', 'A Hole in Juan', 'The Man With Two Right Shoes', 'The Naked Are the Dead',...
---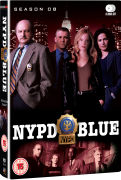 The complete eighth season of the popular US drama following detectives as they help police the streets of the Big Apple. The episodes comprise: 'Daveless in New York', 'Waking Up Is Hard to Do', 'Franco, My Dear, I Don't Give a Damn', 'Family Ties',...
---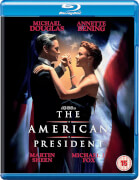 Widowed US President Andrew Shepherd (Michael Douglas) is unwilling to jeopardise his high standing in the opinion polls by taking political risks. However, when he begins dating environmental lobbyist Sydney Wade (Annette Bening), his opponents use his...
---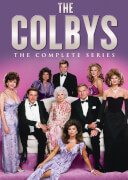 Jeff Colby accepts and offer from his Uncle Jason Colby to work for the family business (ColbyCo). He unknowingly bumps into his ex-wife Fallon Carrington who now has amnesia and has married Miles Colby, Jeff's cousin. Sabella Sable Colby made her mark...
---
The story of Gary Gilmore, a convicted murderer who lobbied for his own execution.
---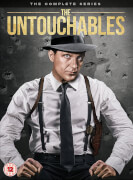 Chicago, 1930, time of the prohibition. And it is the great time for the organized crime, the so called Mafia. One of the big bosses is Al Capone. He is the best know but at least, he was only one in a dirty game of sex, crime and corruption. People are...
---