Product search results for brand:API: (showing 1 to 13 of 13)
---
---
API Ammo-lock Fish Water Treatment 120mlWinner of best overall aquarium product - Pet Industry Awards 2000!This unique patented water conditioner works instantly, in fresh or saltwater, to detoxify ammonia and remove chlorine and chloramines. It eliminates...
---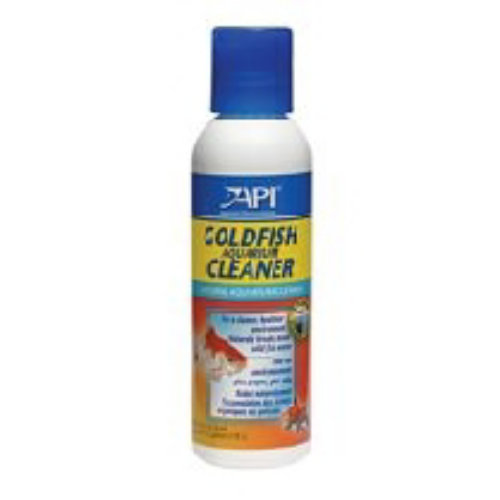 Goldfish aquarium cleaner: For a cleaner healthier environment Naturally breaks down solid fish waste
---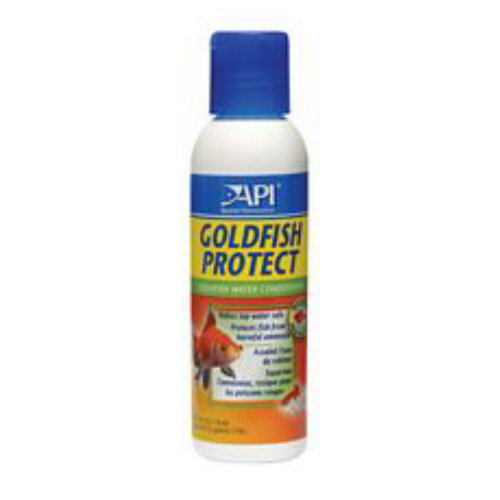 Api Goldfish Protect 118mlGoldfish Protect Goldfish Water Conditioner Makes tap water safe Protects fish from harmful ammonia
---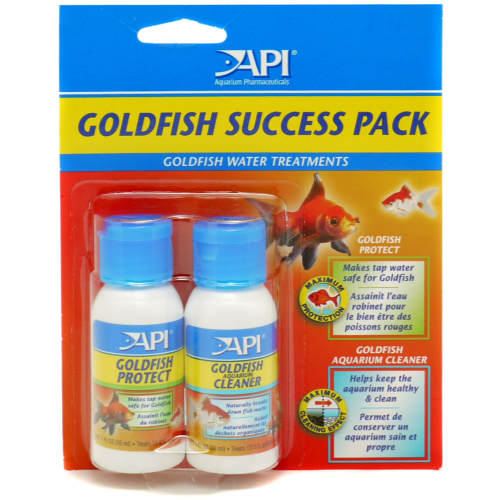 API Goldfish Success PackIncludes: Goldfish Protect 30ml Goldfish Aquarium Cleaner 30mlGoldfish Protect removes chlorine and chloramines and detoxifies ammonia. Goldfish Aquarium Cleane works naturally to break down solid fish waste and helps keep...
---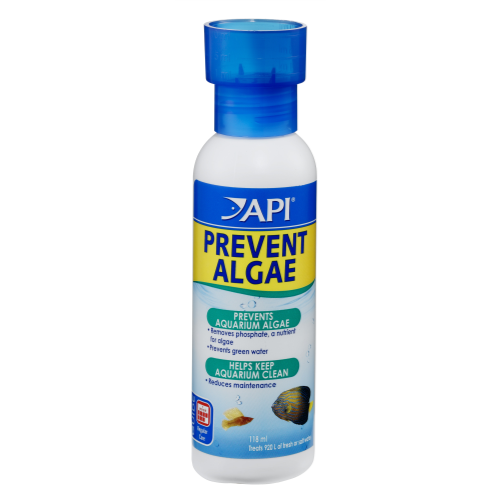 Algae - the bane of our lives! It ruins ornaments and gravel, clogs up the filters and covers the sides of the tank... it has to go! Unfortunately algae build up  is just a natural part of having an aquarium. However this fluid actively removes phosphates...
---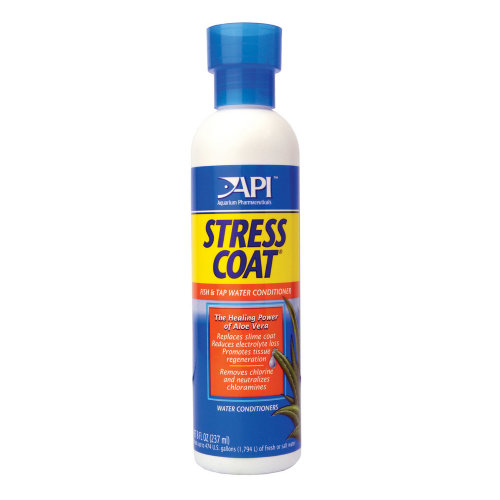 The World's top-selling water conditioner containing Aloe Vera, nature's liquid bandage, to prevent the loss of essential electrolytes and protect damaged tissue against disease causing organisms. Forms a synthetic slime coating on the skin of the fish....
---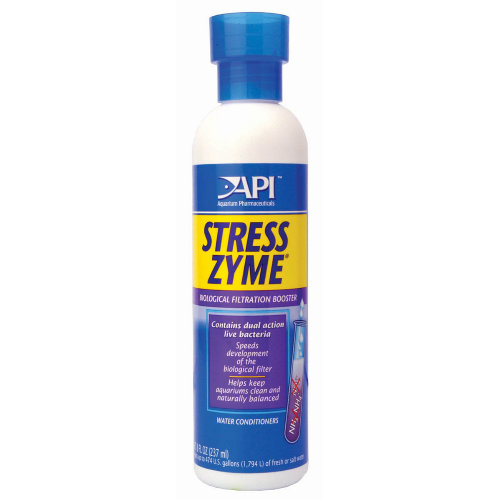 Stress Zyme Fish Water Treatment - 120ml, 237ml, 30mlA biological filter additive containing live bacteria that improves the development of the biological filter and helps keep a naturally balanced aquarium.
---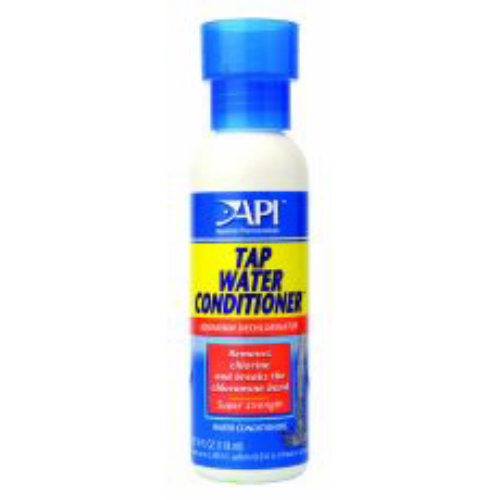 Api Tap Water Conditioner 118mlSuper-strength water conditioner. Instantly removes chlorine and neutralizes chloramines. Also detoxifies heavy metals in tap water. Requires only one drop per U.S. gallon. Use when setting up a new aquarium or adding...
---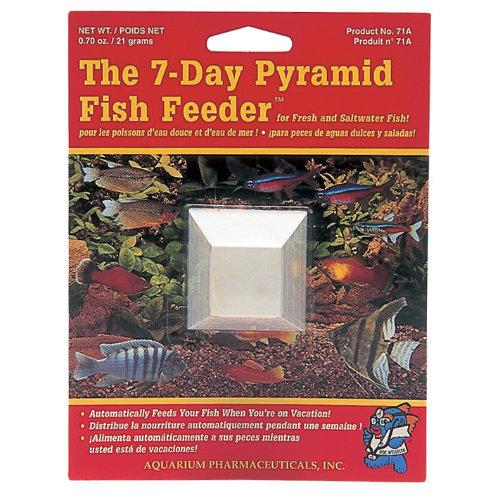 Longer lasting pyramid feeding block. Contains nutritious, large food pellets for fish to feed on and has a secret chamber with a cube of tubifex worms for a midweek feast.One pyramid will feed 15-20 average sized fish in a 10 gallon/60 cm tank for 7-10...
---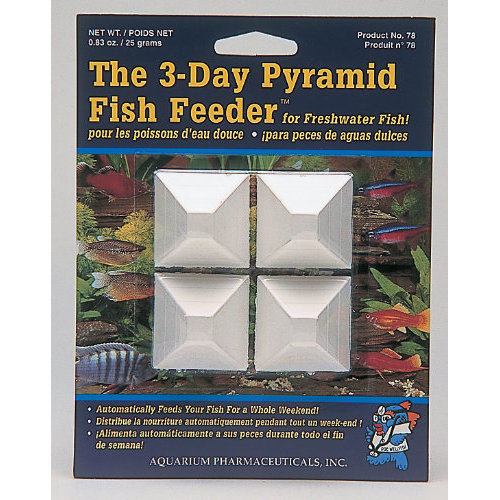 This feeding block in the shape of a pyramid contains large pellets of fish food throughout.Each pellet is a balanced meal, with one pyramid feeding 15-20 average sized fish in a 10 gallon/60 cm aquarium, ideal for long weekends.
---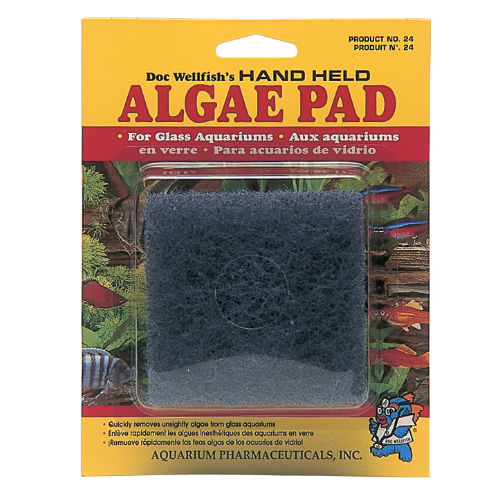 Hand Held Algae Pad For Glass is an indestructable pad which gives you hand held control to reach in and clean algae from the nooks and crannies of your aquarium! A very handy tool indeed.
---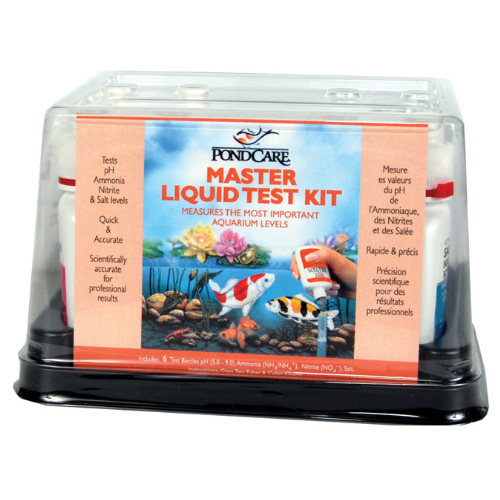 Pondcare Liquid Master Test Kit keeps your fish thriving in water conditions similar to nature. Contains 5 different tests, 100 of each.
---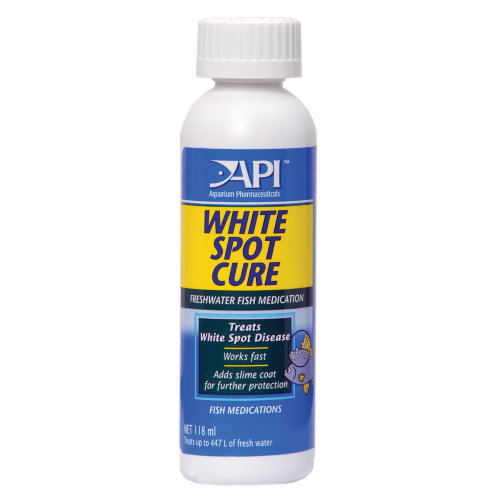 The treatment works quickly to rid tropical and coldwater fish of white spots disease (ichthyophthirius), a highly contagious parasitic disease.
---