Price search results for Naruto Shippuden Ultimate Ninja Storm 3 (product no longer available)
---
Related Products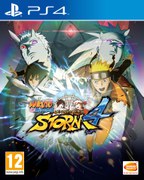 The story of NARUTO SHIPPUDEN is coming on new-gen! Experience the exhilarating full-adventure NARUTO SHIPPUDEN and follow Naruto Uzumaki on all his fights. With more than 12 million NARUTO SHIPPUDEN Ultimate Ninja STORM games sold worldwide, this series...
---
The Naruto Shippuden Ultimate Ninja Storm series is back on PS3, celebrating the return of highly awaited boss battles and welcoming brand new features to revamp the game experience. Suitable for the PS3. Introducing Masked Man and Nine-Tails' assault...
---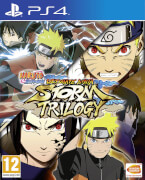 Dive into the Naruto experience with this collection of Naruto Shippuden: Ultimate Ninja Storm titles. Features: Begin your journey through Naruto: Ultimate Ninja Storm with 100 compelling missions and the original animated TV series storyline up...
---