Price search results for Armored Core Verdict Day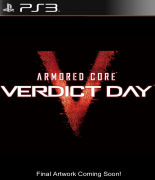 | Stockist | Catalogue Product Name | Price | |
| --- | --- | --- | --- |
| Zavvi | Armored Core: Verdict Day | £30.99 | |
Armored Core: Verdict Day Command a squadron of advanced Armored Core mechs in a dystopian future ravaged by war. Players will form squads of up to 20 members and enlist into one of the various in-game factions to wrestle control of territories away from other players in the game's persistent multiplayer mode. New gameplay features will be implemented into Armored Core: Verdict Day to ensure that players who choose to play alone will be able to create and recruit a squad of A.I. controlled mechs and enjoy the robust feature sets of co-op and multiplayer modes while new matchmaking system ensures that players will always find battles at a moment's notice. The Operator Mode returns from Armored Core V, allowing players to tactically command a squad of Armored Cores through missions by relaying real-time information to other pilots by marketing targets and setting rally points. Armored Core: Verdict Day expands the role of Operator to fully command a squad of computer-controlled Armored Core mechs, creating a brand new real-time strategic mode for the Armored Core series. Click Images To Enlarge
Price:
£30.99 from
Zavvi
---
Related Products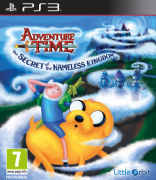 OH MY GLOB! All the princesses of the Nameless Kingdom have mysteriously disappeared! Finn and Jake embark on an epic adventure to 1. Find and rescue the princesses, and 2. Choose the ONE princess who commands the Nameless inhabitants in the Land of Ooo....
---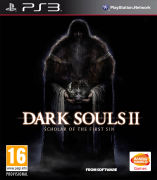 Dark Souls II invades PS3 and X360 with a Definitive Edition! The most rewarding game of 2014 now comes augmented on PS3 and Xbox 360. Enjoy the ultimate Dark Souls II experience with Dark Souls II: Scholar of the First Sin. Hallmark challenge & reward...
---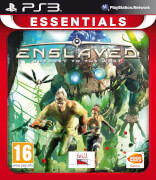 TWO LIVES. TWO FATES. ONE LEGENDARY JOURNEY. Follow a gripping, surprise-filled journey as two dissimilar characters form an uneasy partnership in order to survive through a perilous, post-apocalyptic environment. 150 years in the future, war and destruction...
---