Price search results for Armor All Carpet Seat Wipes for Car Upholstery Pack of 30 (product no longer available)
---
Related Products
Carpet & Upholstery wipes are a convenient and highly effective way to clean your carpets and upholstery in one easy step. They are designed to quickly eliminate tough deep down stains such as tea, coffee, red wine, tomato sauce and mud. Specially formulated...
---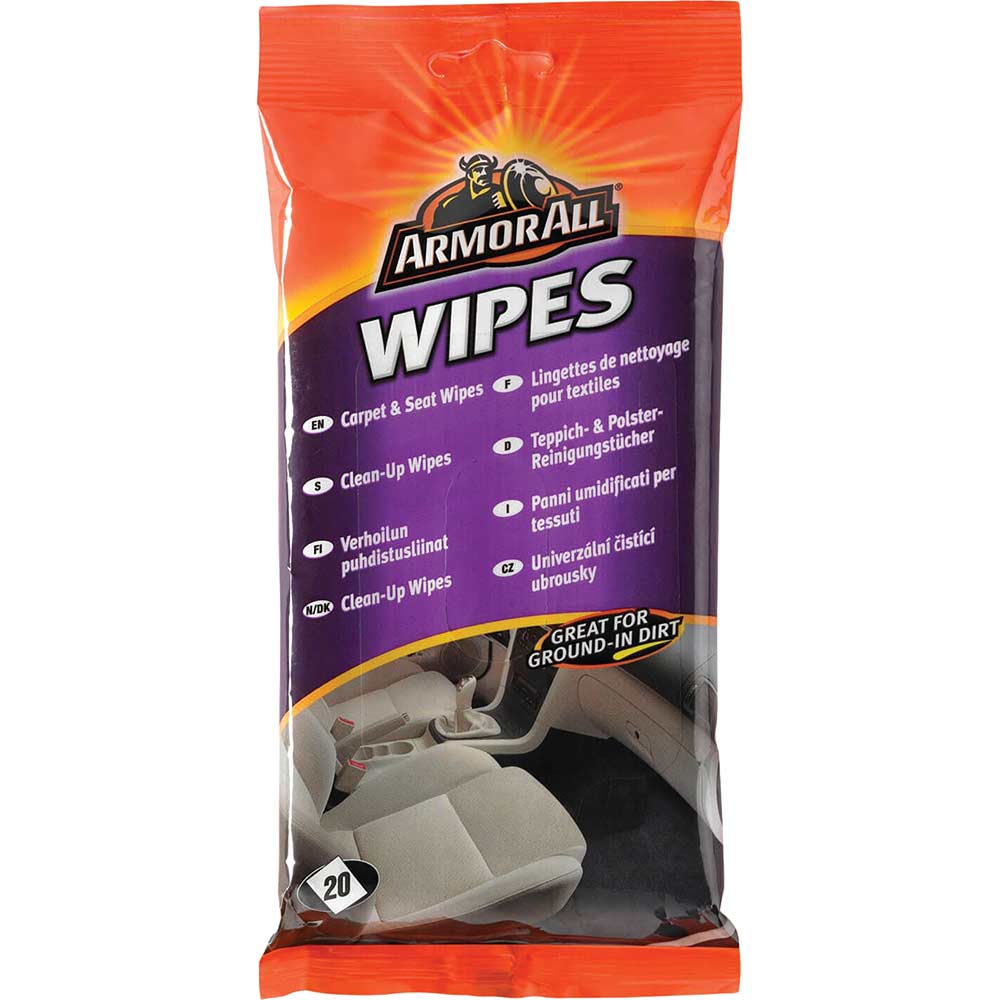 As a result of the increasing consumer demand for convenience, ease of use and efficiency, wipes have become an extremely popular product form. ArmorAll® was the first to introduce ArmorAll® All Round Wipes to the automotive category. ...
---
We recommend only Sealey cleaning products be used with valeting equipment. These chemical agents are specially formulated for use in Sealey valeting systems and provide powerful, non-corrosive cleaning power.Description: Upholstery Deterge...
---